Camphor is a naturally derived compound obtained from the bark and wood of camphor trees. It is used in medicines, ointments, lotions, and is an important item in Hindu rituals. The usage of Camphor is highly observed in countries like India, Nepal, Sri Lanka, and Indonesia archipelago.
Due to its extensive uses in the field of medicine, cosmetology, food, and religion camphor business occupy a special place in small and medium scale businesses. In this article, we will discuss all the aspects of the camphor manufacturing business and learn the steps involved in setting up this business
Opportunities in Camphor Business
Before starting any business one must find out existing and future opportunities of the business they are going to start. When we look at the current market scenario, Camphor Business has extensive opportunities in the following segments
In Aroma Industry, used in making essential oils and perfumes
As a religious offering item
As a preservative in food items
As a topical ointment to relive cold and cough related symptoms
Used in manufacturing of toothpastes
Looking at the above opportunities, you can decide which segment of camphor business you want to get into. For example, you can extract the camphor oil and start making essential oils or supply it to a soap or perfume company.
Or you can buy camphor powder from the market and make them into pellets and sell it to local shops or traders. This type of business is the most popular as the initial investment is less and can be started from home also.
In a nutshell, there are two ways of doing this business.…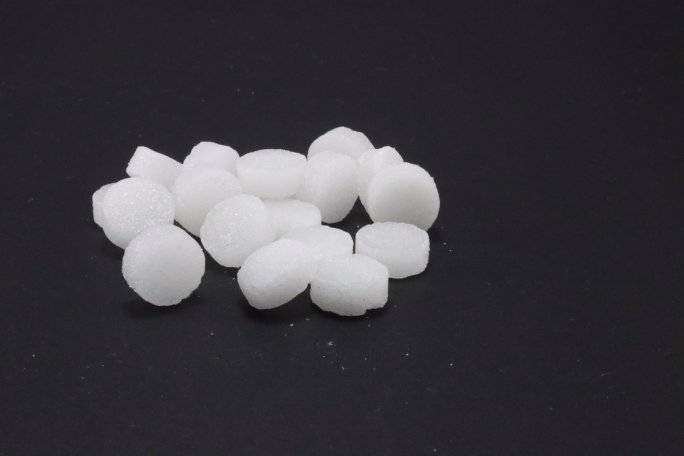 Option:1 Making Value added Products from Camphor Powder
In this approach, you will purchase camphor powder and turn them into value-added products like camphor pellets or camphor oil using small machinery. This type of business requires less manpower and can be operated from home.
Option:2 Being the Main Supplier of Camphor
The second option is setting up an extraction unit and producing camphor on an industrial scale. This means you will be the main supplier of camphor powder, oil, and its related byproducts. This type of business required high investment, manpower, and resources. However, the opportunities in this area are at a larger scale as you are being the main supplier, you will receive bulk orders from industries, traders, and local retail stores, etc.,
Depending upon your budget and resources you can decide which method is feasible for you.
Steps involved in Starting Camphor Making Business
Let's now discuss how to start a small-scale camphor making business that involves, production of camphor tablets. We will discuss aspects like the business plan, resources, investment, raw material and machinery, marketing, and profit analysis.
Step: 1 Creating a Business Plan
A detailed business plan is the first thing that you need to have before proceeding to full-scale operation. Your camphor business plan should cover all the essential aspects of your business such as…
Details of capital required for starting business
Details of your marketing plan
Potential competitors
Operational plan
Details of resources and machinery
Estimated expenses
Projected growth
Having a well-documented business plan helps you to uncover your strengths and weakness which helps you to make better decisions further
Step:2 Licenses and Registrations for Your Business
The second step involves registering your business, depending upon your business structure you can register your business as sole proprietorship or LLC or Partnership, etc.
In addition to this, small scale businesses can also register your business under Udyam with which you may avail government schemes such as PMEGP and NSTFDC (National Scheduled Tribes Finance and Development Corporation)
It is also advisable to check with your state government for any other schemes and important aspects that are required for registering the business.
Step:3 Arranging Capital
Once you have successfully completed your registration process, you have to gather amount to invest in machinery and resources to run the business.
Generally, Karpur manufacturing is one of the economical small-scale businesses that can be started with a reasonable investment of 5 – 6 Lakh rupees which is sufficient for procuring machinery, raw material, rent, packing, and marketing capital.
Step: 4 Buying Camphor Making Machine and Other Machinery
Camphor manufacturing requires two types of machinery, camphor making machine and packing machinery both cost you around 3 Lakhs.
a camphor machine price range around 65000 to 100000 rupees and comes with a 1HP motor. Most of these machines can produce around 5-10 Kg of pellets per hour and run on 220-240V current. In addition to a camphor press, you also need a packing and sealing machine which costs around 1.3-1.5 Lakhs.
When choosing a camphor machine you have to look for things like the various size of the discs, service availability, and ease of operation.
Step: 5 Obtaining Necessary Resources to Start Manufacturing
Kapoor making is not only simple but also economical. It requires basic resources such as power supply (240 V), 300-500 sq. ft of room size, packing material, camphor powder based upon production capacity, safety equipment like gloves and fire extinguisher, and one to two workers who will take care of both manufacturing and packing.
Once you have all the required things ready for the manufacturing process you can start making the camphor.
Steps Involved in Manufacturing of Camphor (Karpur)
At first camphor powder is purchased in bulk amount from market and then it is slightly heated to prevent excess moisture. Be careful camphor tends to catch fire easily hence you need to ensure the workers wear protective equipment and has safety equipment in place
Later, this powder is fed into the camphor press machine at regular intervals of time
Once the machine is switched on, it starts to compress the powder into tablets. The size of the tablets can be adjusted by different dye given by the machine manufacturer
These camphor tablets are collected in a large box and are weighed individually depending upon the packet size. Usually, camphor tablets are packed with sizes like 50grams, 100grams, 200 grams etc.,
Once the tablets are weighed, they will be packed into respective pack sizes using the packing machine and were sold into the market
Marketing Strategy for Camphor Business
The market size of the Camphor business is very large in India and Southeast Asian nations, being one of the important components in religious activities as well as a key product in the industrial sector, there are various market opportunities open for camphor business.
If you manufacture camphor tablets you can sell them to local shops, temple premises, wholesale traders or contact supermarkets to display your products at their stores
You can also sell them at wholesale to the public by providing your manufacturing location and promoting your business in local newspapers
In addition to making camphor tablets, you can also expand your business by producing other things like camphor oil and powder. These items have good demand in the cosmetic and health industry.
One of the main things you have to remember in marketing your camphor products is, they should retain their quality and should not get damaged during transportation. Camphor tends to evaporate when it gets in contact with sunlight, air, or moisture so you should ensure you maintain good packing free of these elements. Moreover, utilizing the internet to take orders is another important marketing strategy in selling your products. This will not only save time but you can make the message your customer about upcoming deals or products that you can offer
Camphor Making Business Profit Estimation
Let's make a rough profit margin estimation on running a camphor tablet manufacturing unit that runs 24 days a month and makes premium camphor tablets that sell at 900 rupees per kg in the wholesale market.
Initial Expenses
Amount | Data
Automatic Camphor making machine price
125000
Packing machinery
130000
Initial expenses for Transportation and installation of machinery and Miscellaneous civil works
3000
Total Initial expenses
258,000
Funding
Bank loan
1000000
Founders Capital
250000
Approx. Interest to be paid monthly for bank and Finances owner have bought
25000
Operating Capital Monthly
Raw material expense monthly (approx. 700 per kg)
504,000
Rent
7000
Monthly Current bill
3500
Misc charges
1500
Packing material
2500
Transportation charges
3000
Sales and Marketing
10000
Salary (2 workers)
15000
Total
546,500
Production
Camphor tablets Production per day
30 Kgs
Camphor tablets produced per month (24 days)
720 kg
Approx Production value of 1 kg Camphor in wholesale market
900
Total value of one-month production (720 Kg)
648000
Overall value of Production
101500 (Operating Capital Monthly – One month Production Value)
Profit Margin Estimation
Considering only 70% of sales were done in a month
71,050
Interest to be paid monthly
-25000
Miscellaneous expenses monthly
-5000
Net Profit monthly
41050
Camphor making business Profit estimation
So, looking at the net profit we can expect roughly 40K-50K per month. But one must remember Camphor making business is a highly competitive market, You need to invest more in sales and marketing to make sure your products get sold in the market at the same time you also need to understand it takes time to expect ROI on this business. Moreover, you should manage your production based upon the market demands. If your production rate is high but the sales were low there is a chance you may run out of money soon, so you have to find a balance in your production capacity according to your sales.